Monarch multi catch rat trap, twin compartment with a funnel entrance leading to a holding compartment.
Safe to use around other animals, kennels, stables, pigeries, chicken houses, inside or outside etc.
One way weighted center door captures the rat alive and unharmed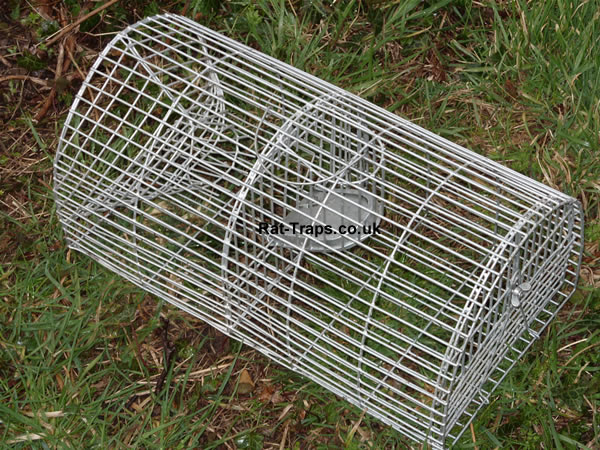 Dimensions 18"x9"x8" approximately.
Made from hot dipped galvanized steel wire to last years.
  Live Capture Cage Type Rat Traps